What Bra Should I Wear After My Surgery?
Investing in new bras can be a fun experience after having a breast augmentation but it's important to know what type of bras to wear during your recovery. During the first several weeks (typically between 4-6 weeks) after your breast augmentation, it's important to wear a compression or sports bra. Compression provided by these bras during your recovery help ensure that the incisions heal correctly and the implants are positioned appropriately.  Whereas underwire or push up bras can disrupt the healing process, irritate the incision and keep your implants from settling in the appropriate position during the first few weeks post-op. So, before your head to the lingerie store, it's important to remember that it will take some time before you can wear the cute bra you may have had your eyes on and some time before your breasts have settled into their final size.
Here are some helpful tips on selecting bras during your recovery from a breast augmentation:
Opt for Soft, Breathable Fabrics – Post-surgery skin can be sensitive, choosing a bra with soft, breathable material is ideal for recovery.
Front Closure Bras – We recommend choosing a bra that closes from the front. This makes it easier for you to get in and out of your bra more comfortably.
No Underwire Bras – the wires can press against your skin causing irritation and delayed healing.
Don't Splurge – Post surgical bras don't need to break the bank and chances are you won't be wearing them for longer than 4-6 weeks. There are many cost effective options for post-surgical bras that are comfortable and provide the compression needed.
At Hall & Wrye Plastic Surgeons, we recommend a comfortable sports bra with a front-zip closure. Front zip sports bras are easy to get in and out of and you won't need to extend your arms to get the bra off. Our top choices include the Wanayou sports bra. According to People Magazine, the Wanayou bra "merges a supportive razorback construction with a front-facing zipper closure that makes putting your brad on (and taking it off) way easier." You can purchase this front zip up bra on Amazon.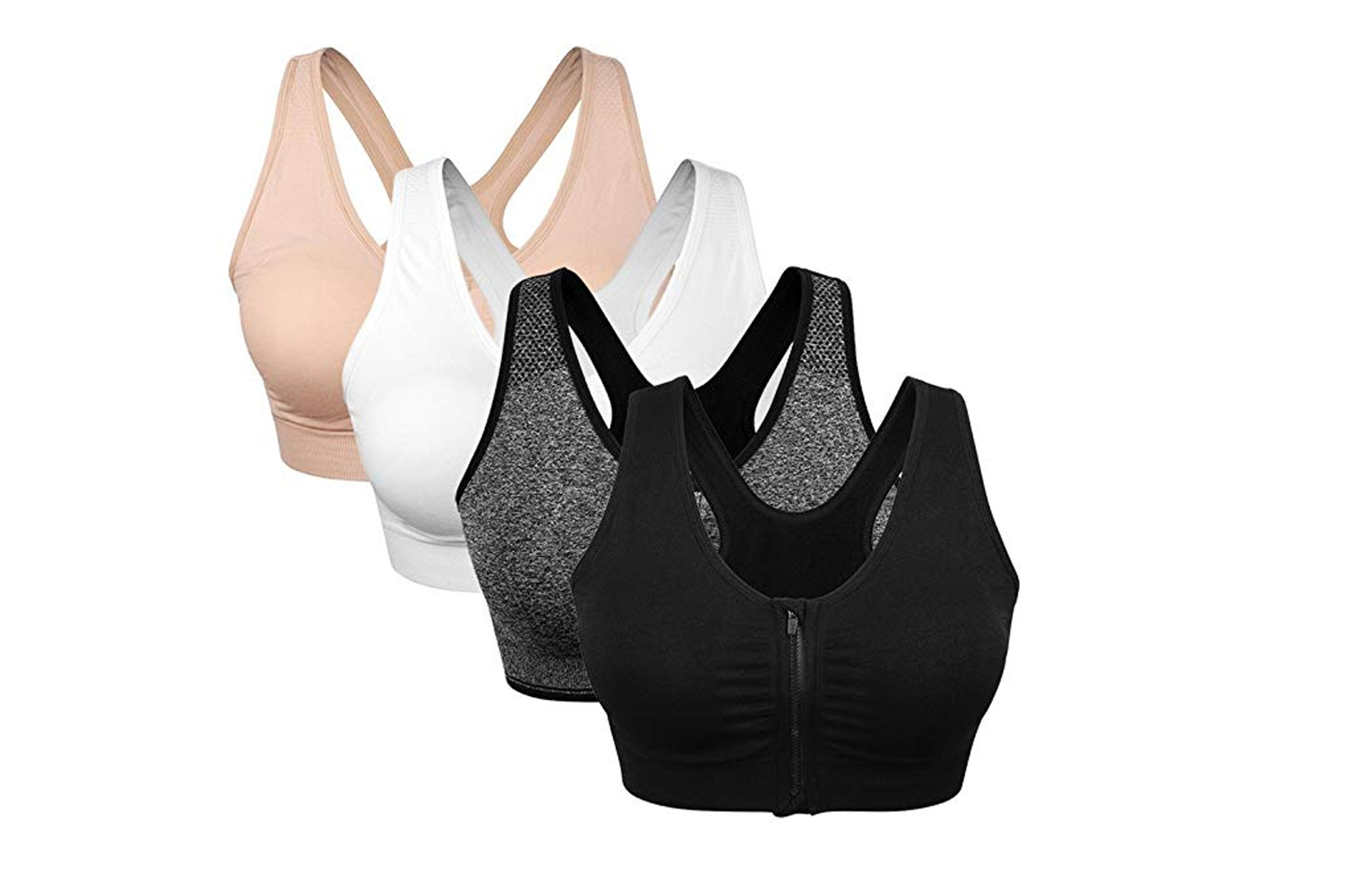 In addition, Leonisa makes a post-surgical wireless bra that is doctor recommended for its support, fabric, and double layered cups. The Leonisa bra is specifically made for post surgery support allowing for comfort around the surgical area, two-level adjustable hook-and-eye closures, soft cotton and supportive under-bust band.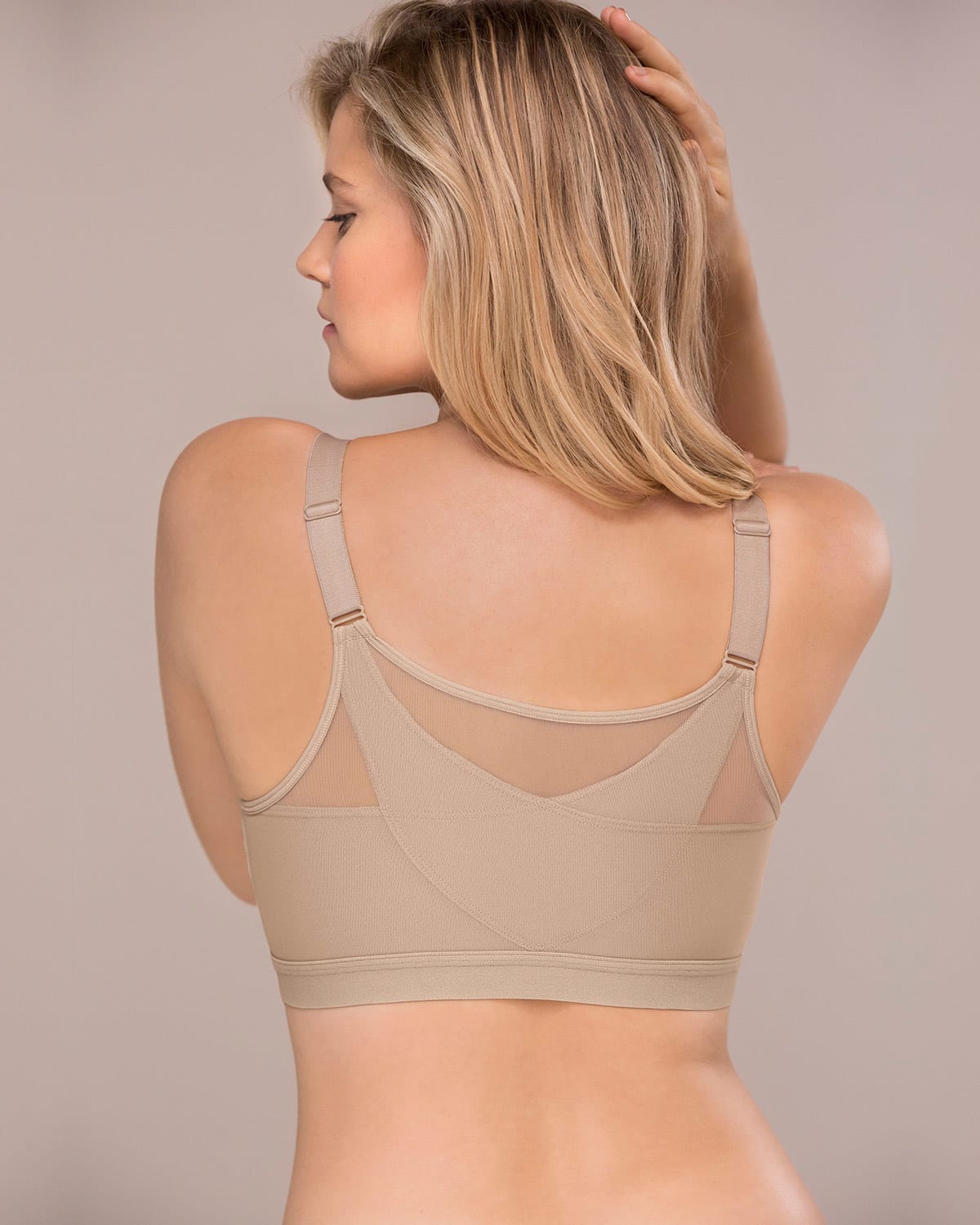 Finally, the Shefit Ultimate sports bra is a front zip sports bra that allows fully adjustable support.  This revolutionary bra zips up in the front and has fully adjustable arms straps and rib cage straps.  This bra allows you to adjust your fit throughout the healing process for maximum comfort and support.