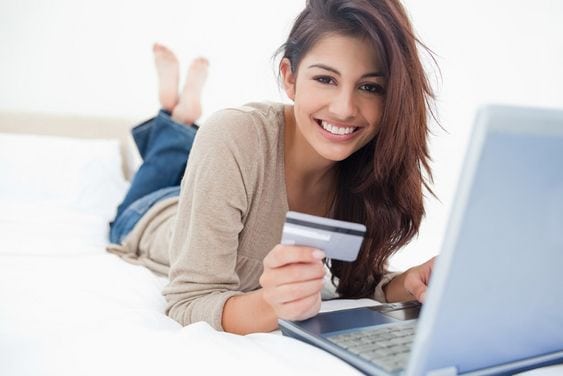 Online distributors have changed the way we shop for our goods and supplies. Between killer deals and the convenience of sitting in your bed ordering your supplies, it's universally understood that online shopping has a huge benefit. HOWEVER, patients get medical advice online and buy skincare products online – often from non-credible sources. Patients often tell us they are following advice or using products that they found in an article online-  and when we hear about it, we're often horrified with what patients will tell us.
When patients initially purchase their products from a licenced physicians office, they'll typically find great results but often will repurchase or seek the products out online. Unfortunately the only way to know that you're actually purchasing legitimate, non expired, product is to go to a medical office and buy the product.  Many companies do not permit the sales of their products on such sites, however, the "gray market" of skincare products is difficult to control.
There has been a recent spike in reports of people buying product that is not legitimate from online vendors, or from out of country purchases. We've heard frightening stories of people buying products and while it was in the correct wrapping and box, the product was substituted with dog shampoo, scented body lotion, or (*takes deep breath*) was tested and came back positive for rat urine and feces… etc.
"According to the California-based The Counterfeit Report, personal care products, including skincare and cosmetics, are among the top five types of products seized by U.S. Customs and Border Patrol agents. Such products include old bottles refilled with inexpensive imitation creams, or bottles made to look like legitimate products that are filled with imitation creams. I once had a patient present with an adverse reaction to a retinol product, which she brought with her to the visit. I sent the bottle to the company, which confirmed my suspicion that the product was a different bottle with a similar label and was counterfeit."(http://stsfranchise.com/patients-not-buy-skincare-online/)
CBS ran a segment on the potential of carcinogenics and other harmful ingredients found in ONLINE personal care products known for their low prices. Not even two weeks later, CNN reported on the arrest of two brothers who alleged to have masterminded a multimillion-dollar counterfeit health and beauty product ring. ABC's Good Morning America followed suit with a segment in April 2014 that exposed aspects of the use of knock-off cosmetic products.
It's important to understand that although you may think you're getting a deal on products by buying them online, you run a risk of buying counterfeit products. Many of the issues with products purchased online also include the following: Expired, improper storage of product, potentially illegal or toxic ingredients, fake or counterfeit products.
Moral of the story; know what you're buying when you're buying it. Check the expiration dates of products, ask questions about the products and seek out professionals (i.e; product specialists, medical spa technicians, nurses and doctors).
Sources:
https://www.today.com/popculture/top-10-rules-online-shopping-wbna3076248
Altman, Kim. "WHY YOUR PATIENTS SHOULD NOT BUY SKINCARE ONLINE" Skin Type Solutions. (2017).